Welcome to PKF Antares - Bermuda!
At PKF Antares Bermuda, we are dedicated to delivering exceptional client service and expert solutions to businesses in Bermuda. With over 20 years of experience serving clients globally, we have built a strong reputation for excellence and reliability.
Our Diverse Service Offerings
Internal Audit: Our seasoned professionals conduct thorough internal audits, offering insights that uncover operational inefficiencies and opportunities for improvement.
Governance and Enterprise Risk Management: We assist in establishing effective governance structures and risk management frameworks, ensuring your business operates with resilience and confidence.
Risk Advisory: Our risk advisory services help you identify, assess, and mitigate risks, enabling proactive decision-making and safeguarding your business's future.
Audit Services (External Audit): Our flagship audit service involves delivering top-notch audits, reviews, and other assurance services on IFRS, ASPE or USGAAP financial statements. Whether you're an entrepreneurial owner-managed business, a private company, captive insurance or a public interest entity, we ensure adequate audit approach is applied through which we can provide the comfort to stakeholders.
Industry Expertise
Our professionals possess in-depth industry knowledge, particularly in sectors like Insurance (General and Life), Private Funds, Banks, and Non-profit Organizations (NPOs). We understand the nuances, challenges, and opportunities specific to these fields, allowing us to tailor our services to precisely match your requirements.
Value Beyond Compliance
We go beyond mere compliance to amplify the value we bring to your business. Our approach includes a meticulous assessment of your internal controls, addressing tax considerations, and highlighting potential enterprise risks. Our commitment to transparency is evident in our comprehensive management letter points, which provide insightful comments and recommendations upon project completion.
---
Discover the Strength of the PKF Global Network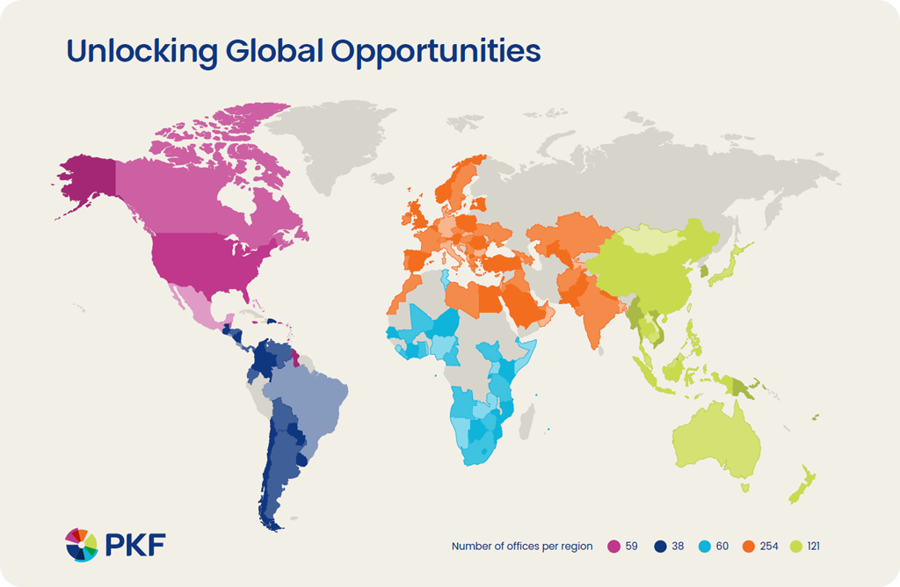 At PKF Antares - Bermuda, we are dedicated to your success. Our team of professionals is committed to providing you with top-quality services that prioritize excellence, efficiency, and cost-effectiveness.
Why Choose PKF Antares - Bermuda?
Devoted to Your Success: Our team is more than just service providers – we are your partners in success.
Excellence in Every Service: We take pride in delivering nothing but the best. Our services are crafted to exceed expectations.
Efficient Solutions: Your time is valuable. Our streamlined processes ensure an efficient and effective experience.
Smart Financial Management: We offer cost-effective solutions without compromising on quality.
Transparent Communication: Stay informed at every step. Our clear and timely communication keeps you in control.
Global network: We are the member of Global Accounting network PKF. We could be one stop shop service for your Bermudian and International operations.
---
Get in Touch
Contact Us: For more information or to discuss your specific needs, please contact us at:

403-375-9955
info@pkfantares.com
We are here to empower your business and help you make strategic and informed decisions.
Experience a partnership that goes beyond ordinary service. Join hands with PKF Antares - Bermuda and let's pave the way to your success.